WE OPEN!!!

04.07.2013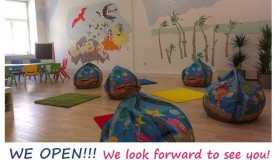 We are pleased to announce the official opening of our Children's Eye Centre KUKÁTKO.
Our Children's Eye Centre KUKÁTKO was granted authorization to provide health services on 3rd July 2013. At the same time we have already prepared the new premises designed specifically for children that are full of pirates, colours and fun. Everything is ready and we open.
The whole team of KUKÁTKO is looking forward to all our small and bigger patients!
You can find us at Krakovská 7, Prague 1. You just need to make an appointment.