How is the examination done
Children's Eye Centre KUKÁTKO provides the following services: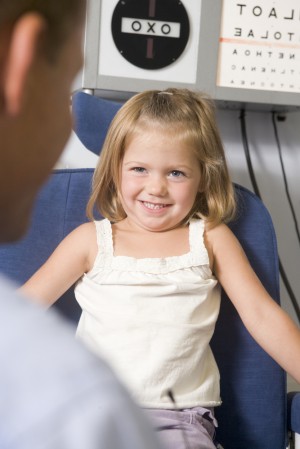 Basic vision screening in children
Specialized comprehensive examination
We have a modern children's outpatient department equipped with the latest ophthalmic devices and equipment.
The examination is performed by experienced paediatric ophthalmologists. We take into account abilities of a child who often does not realize that he or she undergoes an examination. Your child has to feel well. All results and proposals for the possible further treatment are discussed with parents.
IMPORTANCE OF AN EXAMINATION!
No detection or inadequate treatment = lifelong handicap: LOSS OF ONE EYE.
So if you have any suspicion or just want to be sure that your child is fine, make an appointment for  vision screening or eye examination. It is always better to make one unnecessary visit than to neglect anything.