Prevention programs
The aim of prevention programs of Children's Eye Centre KUKÁTKO is to protect children from lifelong disability: LOSS OF ONE EYE.
Why prevention?
7,000 children in the Czech Republic are born annually with the risk of strabismus and / or amblyopia
Amblyopia affects approximately 4% of the population of children aged 0-9 years (approximately 43,000 children)
Squint occurs in 4-8% of the child population aged 0 -19 years (up to 170,000 children)
Prevention programs of KUKÁTKO
Prevention is the basic thing in protection of children's eyes. The aim is to capture the problem in its early stage and start the treatment as soon as possible. Therefore we actively engage in prevention and we have created 3 basic prevention programs: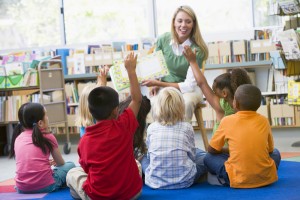 1)    Vision screening in nursery schools
KUKÁTKO ensures regular check-ups and vision screenings in nursery schools. Vision screenings are carried out by medical specialists in the treatment of paediatric eye disorders (orthoptist) together with ophthalmologic nurse.
2)    Cooperation with paediatricians
We cooperate with paediatricians and general practitioners for children and adolescents. We prepare for them regular trainings related to basic methods of vision screenings in paediatric patients. The aim is to reveal paediatric eye disorders in due time, set up a correct diagnosis and send a child to a paediatric ophthalmologist.
3)    Public awareness
We cooperate with the media. The aim is to inform parents through their children about the importance of prevention, need for early vision screening and possible risks that come with undiscovered eye disorders or late initiation of the treatment.