MEMORY CARDS GAME for little pirates on Kukatko's Facebook

05.12.2013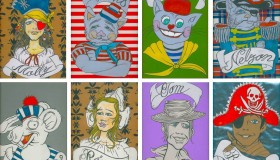 The St. Nicholas visited Kukatko for the first time this year and gave a small gift to all little pirates:
Captain Cook's MEMORY CARDS game!
You can play it on Kukatko's Facebook site
https://www.facebook.com/DetskeOcniKukatko/app_214817685367903
Tom, Nick, Hans, Benjamin, Roza and Molly? How many tries do you need to uncover all crew members? You can play the game over and over!