MUDr. GABRIELA PILKOVÁ

Paediatric ophthalmologist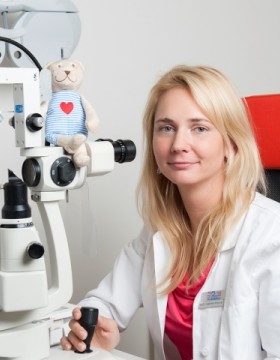 What I like about my work
Working with children. After completing my university studies, I knew I would like to help children and so I joined the team of Children's Eye Clinic in Bratislava where I had the opportunity to be in contact with both quite young children from newborns to those on the threshold of adulthood. I feel rather fulfilled working and communicating with children, however, the treatment is often very difficult. If you encourage children and give them the emotional support and professional loving care they cooperate much better. Helping children makes me really happy.
Experiences
She specializes in the treatment of haemangioma in paediatric patients.
Children's Eye Centre KUKÁTKO
Eye Clinic Duovize
Children's Ophthalmology Department of General Teaching Hospital in Bratislava
She is the author and co-author of several professional articles and lectures, including lectures at the World Congress in Berlin in 2010.
Education
Medical postgraduate certification in ophthalmology
OCT course and course of refraction and astigmatism
Faculty of Medicine of Comenius University in Bratislava - general medicine